---
Hong Kong Houseware Fair 2018 Survey: Kitchenware and Gadgets Lead the Way
---
The household goods sector is showing strong signs of optimism, according to the findings of a survey conducted by the HKTDC Hong Kong Houseware Fair. The kitchen items and gadgets categories were identified as potential among survey respondents, while simple design styles were identified as a trend.
There is growing confidence in the growth prospects of mature markets such as Europe and North America, while mainland China remains a hot emerging market. The survey also showed significant growth in online retailing in the household goods industry, with the percentage of respondents using e-tailing more than doubling year-on-year.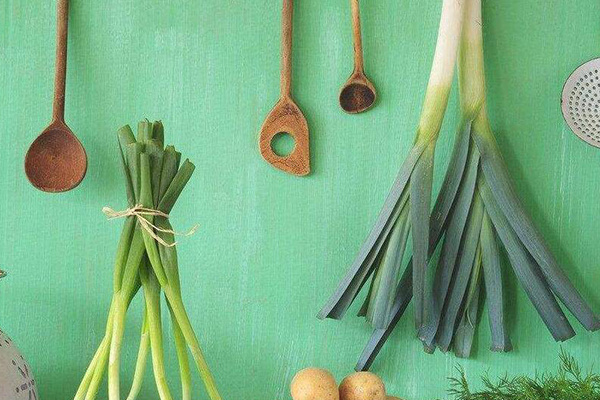 Signs of growth in 2018
Similar to 2017, buyers and exhibitors alike have views on sales performance in 2018. Exhibitors are more confident in their future sales prospects than buyers, with more than half of surveyed exhibitors (52%) expecting sales to increase in 2018, compared to only 31% of buyers expressing this.
The majority of surveyed exhibitors (59%) expect production cost pressures to continue in 2018. While 57% of buyers surveyed expect purchase prices to remain the same in the coming year, 42% expect it to increase. Most respondents said
Overseas markets show strong growth potential
According to industry insiders surveyed, growth prospects in overseas markets are looking up in 2018. Buyers were asked to rate specific markets on a scale of 1 to 5, with "1" meaning the market was deemed "very hopeless" and "5" being "very promising."
Overall, the response was optimistic, with increased confidence in most major overseas markets, with an average score of 3.19 to 3.64. Western Europe ranks among the more promising traditional markets, increasing significantly from 3.37 last year to 3.64 in 2018, followed by North America (3.62) and South Korea (3.46), although confidence in the Japanese market has dropped significantly.
For emerging markets, mainland China continues to be seen as the more promising homeware, although the rating was downgraded to 3.59 from 3.67 last year. Other emerging markets are also seen as good prospects, with the Middle East and India rated higher than in 2018.
Lesser concerns over U.S. trade disputes
Despite tensions between China and the US, buyers are confident in overall export performance, with more than half (69%) not expecting the trade dispute to be affected. Exhibitors were less optimistic, however, with 47% expecting no impact and about a third predicting a slightly negative impact.
High expectations for kitchenware and gadgets
This year, the "kitchenware and gadgets" category is seen as having growth potential, with 15% of respondents calling it a first choice - an increase of 5 percentage points from last year. Eco-friendly products (14%) in the 2017 survey ranked second this year. Other categories deemed promising included interiors and handicrafts (12%), furniture (10%) and tableware (7%).
Simple - understated design is the performer
The minimalist design style continued to be popular this year, with 45% of buyers and exhibitors supporting it, the same as in 2017. Also, there are strong preferences for multifunctional products (42%) and stylish designs (40%), up from 29% and 30% respectively in 2017.
Rising health awareness has helped drive increased demand for healthy lifestyle products, albeit still at a low level, rising from 2% in 2017 to 6% this year. An exhibitor selling kitchenware and gadgets said that as ordinary households get smaller, kitchen tools for small households are becoming more and more popular.
Competing for online retail
More online retail businesses were observed in 2018, with 44% of respondents working in e-retail business, a significant increase from 18% in 2017. Among those not in e-retailing, 15% would consider future engagement, up from 7% last year, indicating increased corporate interest in the home goods industry.
Kitchenware and gadgets remained the star performer in electronic trailing, with 25% of respondents believing the category could benefit from online availability. Cutlery gained popularity through electronic retail channels, rising from 6% last year to 19% this year. Other popular online retail items include upholstery and crafts (21%), furniture (16%), and gardeners and outdoor accessories (13%).
Rising costs and instability are big concerns
Despite the upbeat sales outlook, the survey showed growing concerns among household goods players about rising operating costs, volatile raw material costs and instability in global trade. Rising operating costs were cited as a big challenge in 2018 by 51% of respondents, up from 42% last year. Other key challenges include raw material price volatility (46%, up from 40%), global economic volatility (39%, up from 26%) and intense competition within the industry (28%, up from 21%). The unpredictability of market trends and consumer behavior, while outside the top five issues mentioned in the survey, has risen sharply, from 8% in 2017 to 20% this year.